Throughout Spring this year, Rockstar plans to release several updates for Grand Theft Auto: Online, as well as fine tune some major exploits and dislikes.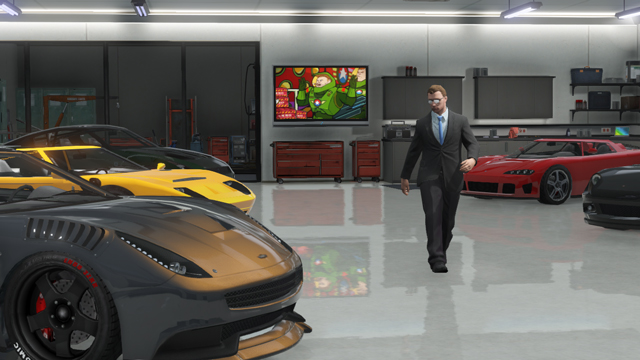 Soon players will have the ability to own multiple apartments in-game.
Capture Creator: Coming next week, players will be able to make their own customized Capture Jobs. Strategically place pick-ups, define weaponry, set location, and tweak tons of other variables to make your own unique Capture Job for other players to participate in.
The High Life Update: The High Life Update will allow players to expand their owned property, own the powerful Bullpup Rifle, new wardrobe items, the Dinka Thrust motorcycle and three new cars to choose from, including the Super class Pegassi Zentorno. To go along with the new array of clothing, vehicles, and added weaponry, the new Mental State player statistic, which is designed to let you see just how passive or psychotically unhinged fellow players are, will be added in each online session.
Heists: Coming this spring to Grand Theft Auto Online, players will be able to team up with fellow crew members or with random other mercenaries in Grand Theft Auto Online to pull off cooperative Heist Missions for glory and profit. (This update here has been the most requested add-on since the release of GTA: Online).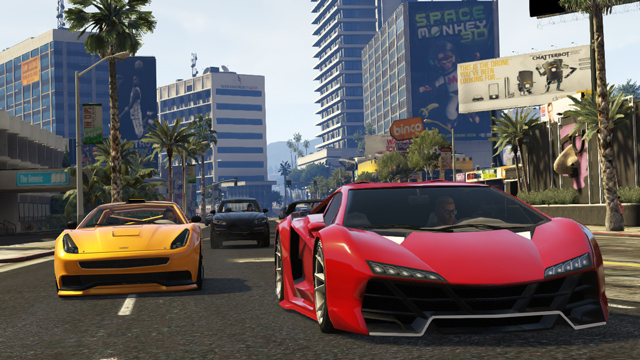 Images of the new lavish cars in the future Spring updates.
Later this year, look for even more additions to both Grand Theft Auto Online and Grand Theft Auto V's story mode including holiday-themed updates, story mode DLC, and much much more.
To go along with the new DLC, Rockstar has additionally fixed and fine-tuned some of the issues that have been occurring throughout the online world. The list goes as followed:
The addition of a 'Non-Contact' option for Races. This will allow you to play standard Races with collisions disabled between player vehicles. Other players will appear as semi-transparent and you'll still be able to collide with non-player traffic, structures and other scenery.
Players will be able to call Lester and have him tell his cop buddies to turn a blind eye to any crime you may or may not be committing for a short period of time.
As a reward for players who leave feedback on Jobs, there will be some bonus RP granted every time a player likes or dislikes content after playing it.
GTA$ payouts will be increased when completing Parachute, Races, Deathmatches and LTS Jobs with less than 4 players.
Fixing the issue where players who had upgraded personal vehicles prior to Title Update 1.10 were only able to sell them for $10,000.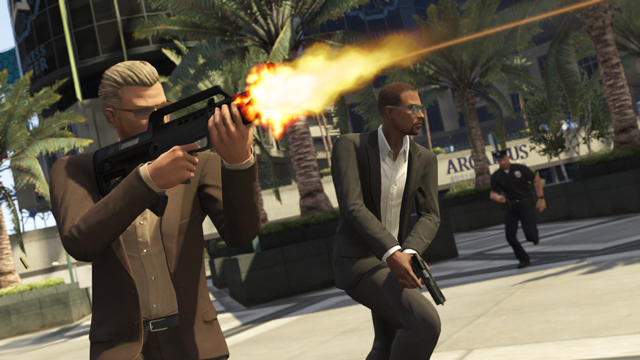 The new bullpup rifle seen in action.
These are just a few of the tweaks and implications that are going to be added as Spring time rolls around. Expect more news as the months follow