Microsoft's latest batch of FREE games for Xbox Live Gold members will see four new titles for download this month, assuming you own both an Xbox One AND an Xbox 360. First up, we have our Xbox One titles (both available August 1st), Crimson Dragon and Strike Suit Zero.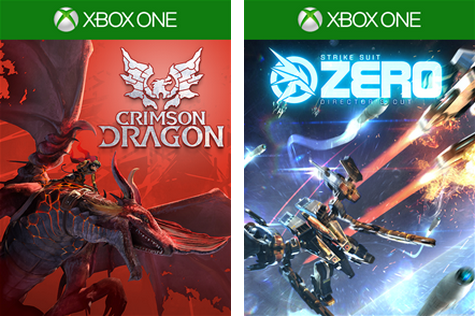 Crimson Dragon was a launch title for the Xbox One, and the spiritual successor to the cult classic Panzer Dragoon series. The game has players raising dragons in an attempt to rack up the highest score by defating as many enemies as possible in the least amount of time in the game's on-rails levels. Next up is Strike Suit Zero, the first game released with Microsoft's [email protected] initiative. SS0 has you taking part in huge space battles, piloting both a mech and a ship in an attempt to crush the opposition!
On the Xbox 360 side of GWG, we have one arcade-style racer and a not-so-arcade-racer. Actually, it's not so much a racer as it is a stealth based action game. This month's free 360 games are Motocross Madness and Dishonored!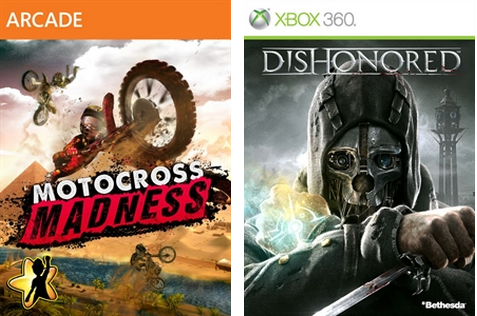 First, we have Motocross Madness, which will be available August 1st-15th. Grab your avatar, a dirt bike and some friends for this one, because it's all going off-road in this arcade racer. Race with friends, hit the obstacle course or just try and beat your lap times in this FREE arcade title! Just be sure to grab it before it's gone. In the second half of August, we take a slightly more serious tone with Dishonored. Dispatch your foes quietly with awesome powers in this epic stealth/action game!
How do you feel about this month's Games With Gold offerings? Anything you're looking forward to trying? Maybe a game you wouldn't go out of your way to buy? LET US KNOW IN THE COMMENTS!!!