Fulfilling their commitment to "meaningful" post-launch content & support, 343i have put out a load of new details of content to appear in the first of many updates for Halo 5!
Titled "Battle of Shadow and Light", this first drop of REQs & modes will be launching next week free of charge. Let's take a look at what it will bring!
Big Team Battle
Possibly the most exciting part of this content update is the addition of the fan-favourite Big Team Battle mode. The famous 8v8 playlist will feature four maps at launch, with the promise that players will be able to recognise elements and aspects of them whilst enjoying the adjustments needed to tailor the maps for Halo 5's new mobility features.
Your new playgrounds in BTB next week are as follows:
Deadlock (Inspired by Standoff)
Basin (Inspired by Valhalla)
Guillotine (Inspired by Headlong)
Recurve (Inspired by Longbow)
New REQs
Battle of Shadow and Light will also introduce a whopping 48 new REQs into the pool – including 8 helmets, 8 armours, 7 weapon skin variants, 1 visor, 7 emblems, 16 vehicle skin variants and a new assassination! Check out the full list below: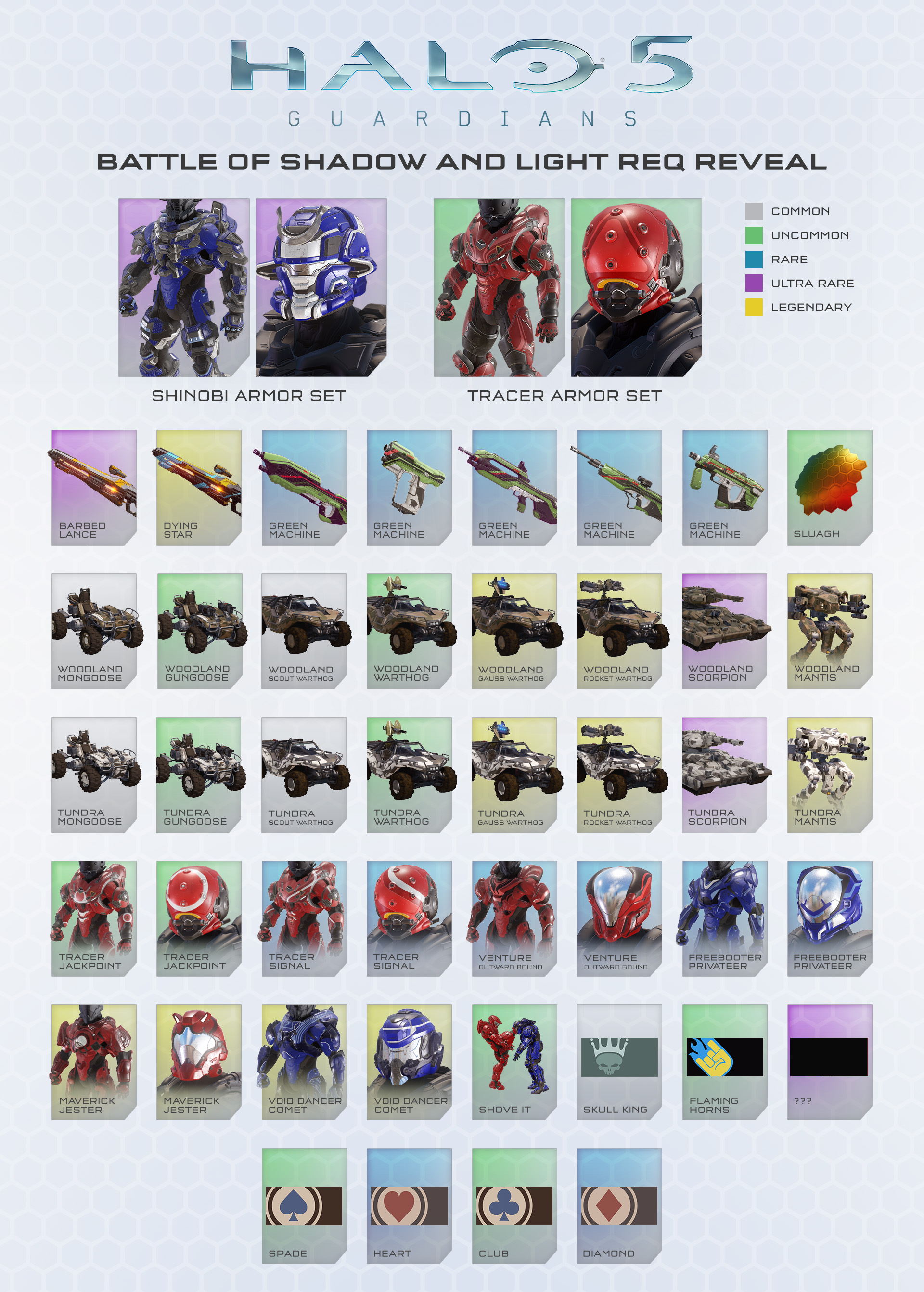 Which REQ are you most excited to try and get?
Let us know in the comments!