With the release of World of Warcraft and Assassin's Creed in theaters last year, it became clear that the video game scene has its sights firmly set on the big screen. For the bigger franchises out there it's a no-brainer, film and television are an excellent way to tell isolated stories and expand the fiction whilst continuing to release new games. Sadly, these releases have joined the likes of Resident Evil and DOOM as further examples of video game films that have been about as successful as my cooking – just good enough to consume but not likely to win many awards.
But all is not lost – there are some excellent movies floating around the pipeline, with some promising names to back them up. Here are just a few projects currently planned to grace our screen in the hopefully not-too-distant future!
Splinter Cell
Pulled back out of development hell in 2012, a movie adaptation of Ubisoft's hit stealth series Splinter Cell is apparently still on the way – due this year. Whilst we currently know virtually nothing about the plot, we do know that Tom Hardy is signed on to play the lead role of legendary operative Sam Fisher. In fact, that seems to be about all that has remained the same since it started out, having been through multiple writers, producers and directors it's certainly not the most reassuring development we've ever seen… Last we heard, Splinter Cell was due to start filming last year and release at some point this year, so keep 'em peeled, hopefully we'll hear more soon!
Portal/Half-Life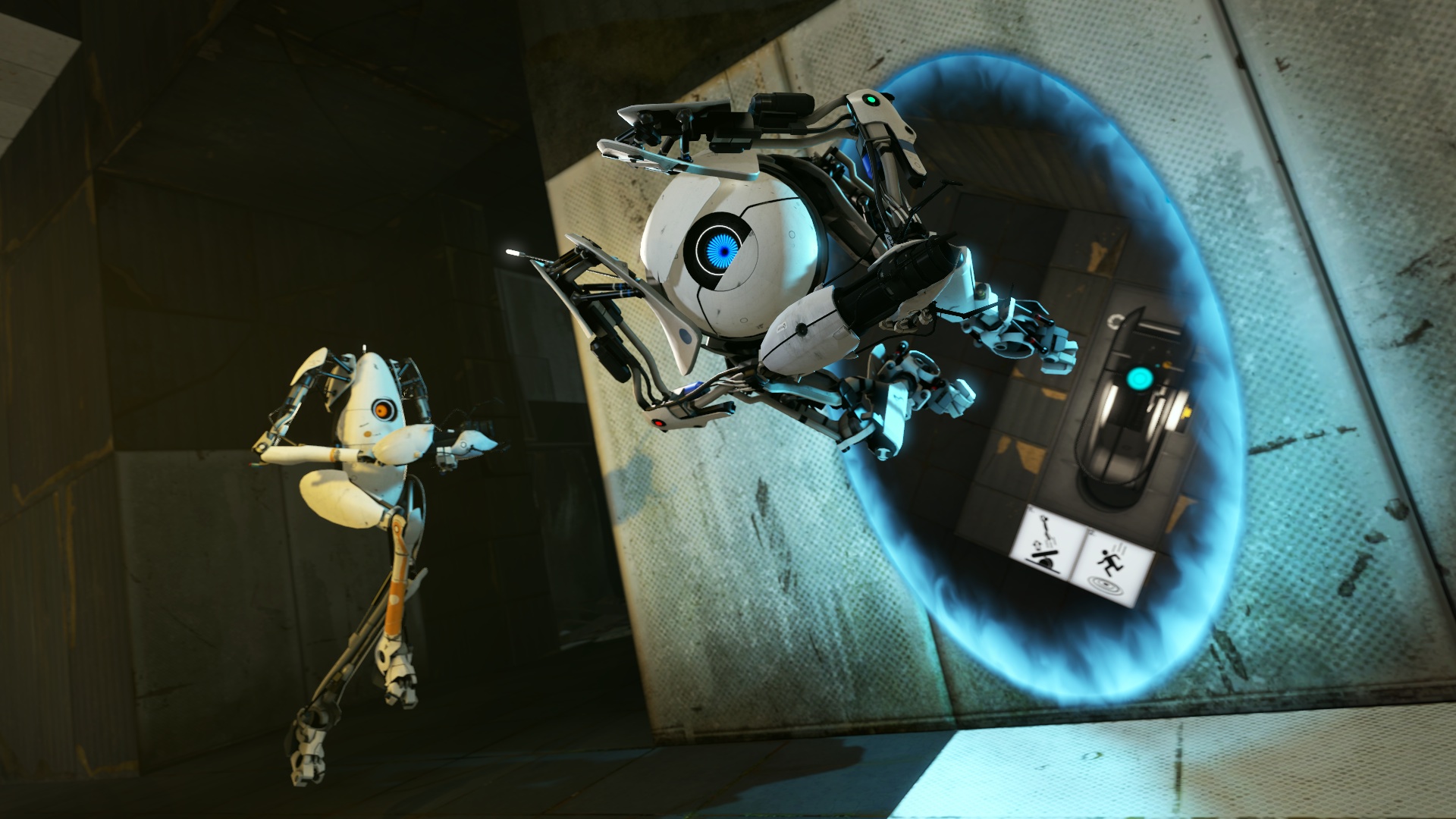 Possibly the most secure titles on the fringe at the moment are the upcoming Valve movies – Portal and Half-Life. What's more exciting is the JJ Abrams, director of Star Wars: The Force Awakens, and his production company Bad Robot will be very heavily involved in the project. The last update from JJ was late last year, apparently we should be expecting some announcements about Portal very soon, both films are reportedly still very much in development.
Halo TV Series
Nearly 4 years ago, Halo fans everywhere rejoiced when it was announced at E3 2013 that a Halo live-action TV series was in production, and that filmmaking veteran Steven Spielberg would be producing it. Sadly, all we've heard since are infrequent confirmations that the show is still in production and hadn't been cancelled. Here's hoping it's worth the wait.
Assassin's Creed (2)
But Ty, I didn't like Assassin's Creed, why are you putting the sequel on this list?
With a series like Assassin's Creed, it's difficult to gauge what an audience wants out of a feature-length movie until you've given them something to go on. Assassin's Creed was flawed, but it wasn't a dreadful first effort. People enjoyed it, it set up some key characters rather well, and gave us our first taste of real-life Assassins being all sneaky-stabby-punchey-facey across historical backdrops. Ubisoft now knows what people liked and what needs to improve, and with a sequel already confirmed it's safe to assume that, for a change, the sequel could well be better then the original.
Gears of War
Announced during a livestream for GoW 4, Gears of War will be coming to our screens one joyous day in the future, having been in development for quite some time. Scott Stuber (Central Intelligence) has been heavily involved in the project for the last few years, and is joined by the producer of Rise of the Planet of the Apes, Dylan Clark. Now having been taken on by Universal Pictures, it seems that Gears fans can sleep soundly knowing that this movie is safely protected from the proverbial "development hell" so many video game movies sadly find themselves lost in.
Resident Evil: The Final Chapter
The previously-mentioned Resident Evil movie series comes to a conclusion in a couple of weeks with the aptly-named The Final Chapter. The film will take Alice back to Raccoon City, a key location in the games and the home of the first movie, in one last attempt to brink humanity back from the brink of extinction and presumably retrieve a cure for the T-Virus. Expect guns, explosions, zombies, knives, Iain Glen's dulcet tones, zombies, motorbikes, and more zombies.
---
Which are you most excited for? Is there another movie you've got on your watch list?
Be sure to let us know in the comments or discuss with the community on Discord!